One of the most important things we've learned as young professionals is that it's not what you know, it's who you know. Thankfully, in a city like NOLA it's pretty easy to get to know other young professionals, movers and shakers, and important people in your industry.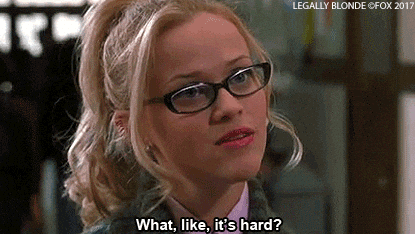 Networking is everything in New Orleans, and just about anywhere else if you want to advance in your career. Even as a junior or senior in college you should start building strong connections with people who can be your future employers or professional references.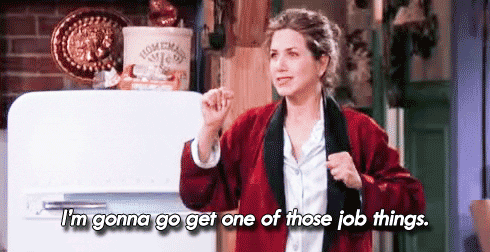 It's a new year babes, and time to build new connections, especially if you're new to town. Check out our list of some of our favorite organizations and events where you'll be able to meet great people doing amazing things in the city,
504ward
504ward is a collaborative movement designed to retain the influx of YoPros who are arriving in New Orleans with dual aspirations of sparking social change and advancing their careers.
They host some really fun networking events like Connections & Cocktails and our personal favorite: Restaurant Nights. Make sure you sign up for their e-newsletter and like their Facebook page to stay up to date with all of their events!
Young Leadership Council
The Young Leadership Council (YLC) is a nonprofit, nonpartisan civic organization created to develop leadership through community projects. It's the oldest independent young professionals' organization in the country and has raised more than $25 million to support community projects in and around the New Orleans! They also put on some of the coolest events in the city to raise funds, such as Wednesdays At The Square. We also highly recommend applying to be a part of their Leadership Development Series.
One Book One New Orleans
Are you a book worm? Or perhaps one of your New Year's resolutions is to read more? OBONO is for you! One Book One New Orleans is a campaign for literacy and community. Every year, OBONO calls on New Orleans residents to share the experience of reading the same book at the same time, and will then host a variety of events so you can connect with other readers and create meaningful discussions.
We're particularly excited about this year's book: New Orleans: A Food Biography by Elizabeth M. Williams. Learn more and stay up to date with all their upcoming events here.
New Orleans Entrepreneur Week
The 10th New Orleans Entrepreneur Week (NOEW) is just around the corner! NOEW is a week-long celebration of business, innovation, and entrepreneurship in New Orleans. In the past decade, NOEW has engaged global luminaries, featured local thought leaders, and showcased hundreds of local startup companies, while engaging the masses. This year's event will highlight the significance that entrepreneurship has had on the city of New Orleans, leveraging the theme: Connect in a City Like No Other.
Last year we had the pleasure of speaking in the main stage along with our friends from Probably This, and this year we'll be back chatting about The Side Hustle Economy #shamelessplug. Check out more info about NOEW and our session here.
Collision Conference
According to their website, Collision is "America's fastest growing tech conference." In five years, Collision has grown to almost 20,000 attendees from more than 110 countries. Attendees include CEOs of both the world's fastest growing startups and the world's largest companies, alongside leading investors and media.
Although the ticket is quite pricey, there are many opportunities to volunteer in exchange for tickets!
Emerge Summit
This summit is a two-day program that provides young professionals a series of educational & thought provoking platforms that inspire creative and innovative ideas for personal & career development, leadership, business strategy, and personal branding. The Summit also aims to bring together individuals to engage and learn from each other's experiences, and about opportunities available through the diverse pool of young professional organizations.
The Summit is open to all YPO's and young professionals of varied career levels & stages in across the U.S. Learn more here.
Whether you're new to town, or a NOLA-native trying to advance in your career, make more connections or even make more friends, this list of events and organizations will not disappoint! If you happen to see us at any of these, be sure to say hi.
Happy networking!
XOXO
PS: Let us know if there are other organizations / events you think should be included on this list!