Confession: We are now slightly addicted to Bravo and to hate watching Southern Charm. We vowed to recap this show, but festival season has kept us pretty busy. So, when one of our favorite journalists, Adriana Lopez, volunteered to recap Southern Charm New Orleans for us, we were pretty freakin' excited. Without further ado….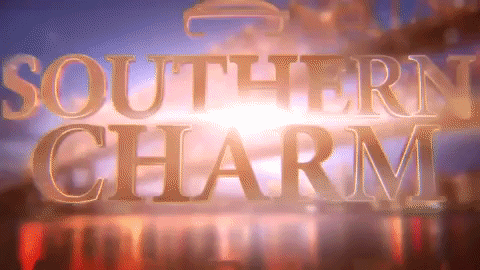 Love it or hate it, Bravo has made New Orleans the latest victim of the network's Southern Charm franchise, which currently has other incarnations of the show filmed in Charleston and Savannah. The show follows the lives of a group of friends in small, Southern towns, documenting the drama that ensues when everyone knows each other and the social schedule revolves around drinking. Genius.
The cast of Southern Charm: New Orleans is an all around spectacle so all-consuming that it even derails the best character of the entire show – New Orleans. Even among our quirky culture, crazy locals and all around insane traditions, the cast manages to upstage the city itself, in between montages of every New Orleans cliché imaginable that can fit into about 44 minutes of television programming.
Anyway, in case you've been having trouble stomaching this train wreck, I have been hate/love watching for the rest of us.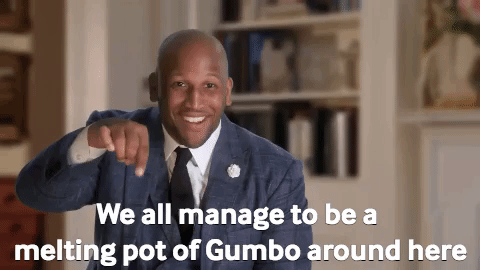 The first episode opens with our narrator and most entertaining cast member, Justin.  He is an attorney-slash-sports agent from Gentilly with an over exaggerated accent that makes you wonder who in the "Big EEEEEEEEEEasy, baby" actually speaks like that. Also, in case we forgot that this is filmed in New Orleans, Justin drops in a whole bunch of New Orleans euphemisms as he introduces us to the rest of the cast members that make up the "melting pot of gumbo" of characters.
We then meet Tamica Lee, former Saintsation and co-anchor of News With A Twist, so you may recognize her if you've watched the ABC evening show without the set giving you a seizureThe mother of two adds that she is the first black, female co-anchor on ABC – you go, girl! I admire that she accomplished that AND can report on stories about nutria fashion with a straight face.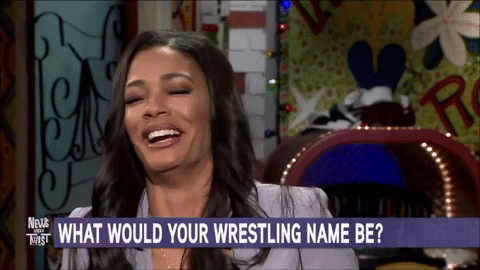 I, for one, am glad to see an ambitious woman representing us on Southern Charm.
We then meet Barry Smith and his ass. Barry, a trainer and owner of Fuel Fitness in Old Metairie, is Tamica's husband. He affectionately refers to Lee as her "rock" while the tall, ball-busting beauty not so affectionately refers to him as her "pebble." More on how this brooding man is emasculated by his tiny wife later, but let's hope that he guards his balls throughout the season.
Twenty-four year old Jon Moody is an artist, with abs so tight they can hold a paintbrush and do all the painting while he lifts weights. I know this because he is shirtless in every scene, except for when he wears uncomfortably tight turtlenecks in 90-degree weather. Moody is the New Orleans Kanye West who speaks in pseudo-philosophical-Kanye-like tweets that consistently confuse the hell out of you.  According to his Instagram, his 8-pack abs have created paintings for celebrities like Cardi B and Drake, in addition to collaborations with Adidas and Disney. His paintings also speak to many social issues including education, censorship and Black Lives Matter.
Reagan and Jeff Charleston live in Covington "just across the big lake" in a 4,000 square foot McMansion with architecture of some pseudo-Mediterranean persuasion with about 4 to 45 of their dogs and (not Jon Moody) portraits of themselves.   Reagan is a Loyola law student slash entrepreneur/designer of a jewelry line she co-owns with her husband. As she reminds viewers about 11 times throughout the first episode, her family practically founded New Orleans, as well as the bitters used in Sazeracs, and uses that as an excuse to defend her alcoholism. Reagan, we are all alcoholics in New Orleans. No need to bring bitters into this.
Jeff is a former professional football player, who played for the Saints as a defensive end until 2011. Jeff, who hails from Ohio (or Oregon), has some of the most honest moments on the show so far, and likes to keep us on our toes by alternating hairstyles from Carrot Top fro to a slicked back style a la American Psycho. Later this season, Reagan and Jeff will probably get haunted by Reagan's ancestors for bringing a "Yankee" into the bitters family.
As Reagan tries to convince herself that her home "is so close to New Orleans that we are right there," Bravo schools its viewers with an aerial view of the never ending Causeway with a fun fact that, at 24 miles long, it's the longest bridge over water in the world.  With that in mind, the Charleston compound is a 52-minute drive from New Orleans, and I get bent out of shape when I have to meet someone near the Riverbend area.
The season naturally kicks off the first episode during Mardi Gras, and the friends start the festivities with a dinner party at Reagan and Jeff's house in Covington.
Tamica and Barry take an intergalactic journey to an uneventful dinner on the Northshore. They drink Sazeracs (because bitters, again), pop a bottle of champagne, eat gumbo and do more New Orleans things while they dine outside on a casually set up formal dining room table.
The next day, the girls get together for some boozy coffee at their friend Nicelle's house, while the guys have lunch at SoBou. Nicelle, probably the only cast member who actually lives in New Orleans proper, is basically the Patricia (the wealthy matriarch of Southern Charm: Charleston) of New Orleans, with her cocktail making butler (whom she calls "babe") and enviable costume closet the size of a studio apartment. She has one of the most memorable quotes in the first episode when she asks her poorer, upper-middle class friends, "don't you have a costume closet?" (No, Nicelle, I have a costume box, but now I have a new goal in life. Thanks.)
Reagan and her friend show up in hoop skirts and tube tops (because we're southern and live like Scarlett O'Hara, mmmkay) and Tamica in a sundress to try on costumes for a Mardi Gras parade and introduce viewers to their relationship issues. While they pick out animal costumes for the Mardi Gras parade, which Reagan describes as the only all-women float, all I want to know is WTF parade they ride. (For those who don't live in New Orleans or aren't familiar with Mardi Gras, there are several all-female krewes that put on some of the best Mardi Gras parades of the season.) I also want to know why they are trying on corsets and tutus, when the rest of us have to wear unattractive clown costumes on our rides. If you have answers, please send my way…
After trying on corsets and getting drunk, Reagan tells her friends that she is getting a pied-a–terre in the French Quarter for herself, because she needs alone time to study and a place closer to campus. Only, Jeff doesn't know it yet. Meanwhile, back at SoBou, Jeff is telling his friends how excited he is to have an apartment in the city and not spend his entire week alone in the miserable suburbs. It's awkward AF to watch.
Tamica tells Reagan that she doesn't agree with her strategy and advices her that it will only end badly, while Reagan defends it by saying this is to prevent a divorce. I mean, I think going on a reality show and airing out your marital issues is the first step towards a divorce, but a separate apartment will definitely expedite it. Additionally, why an apartment in the French Quarter? It's not remotely close to campus (but also not on the Northshore) nor is the French Quarter known for being quiet and conducive to studying. But whatever…. She decides she is just going to sweep in under the rug for now like Scarlett O'Hara, leaving Tamica wondering what Dorothy from The Wiz would do.
So, now it's the day of the janky parade with the one-female float of adult women clad in boas and tutus. The parade is apparently running 6 hours behind schedule (does anyone else remember this happening? WHO WAS AT THIS PARADE?), so the ladies get drunk off Jell-O shots and champagne, and Tamica then takes a nap.  The parade finally begins and Tamica impressively resurrects from her slumber (hooray for rallying) to talk to the ladies about her own personal relationship issues, since there doesn't seem to be anyone on the stands watching this parade anyway. She tells the ladies that she and Barry haven't had sex in 6 months, but doesn't seem to be the least bit concerned because she would rather cook breakfast than have sex with him. Again, I am reminded of how going on reality TV and airing out your issues is the fastest way to finalizing divorce.
After Mardi Gras (or maybe sometime during Mardi Gras; this timeline on the show is confusing) we learn that Justin is a total mama's boy, and asks his parents if he and his girlfriend can move in while he renovates his house. She agrees, with house rules that typical 16 year olds have to follow. It makes me wonder why an attorney can't afford a furnished rental apartment in the meantime, but hopefully we'll learn about that later this season.
The episode ends with a dinner party at Tamica and Barry's new Old Metairie rental (I mean, home).  Reagan brings flowers, Jon brings them a painting that Tamica brags costs $100,000 but she got for free (support your artist friends, girl), and Nicelle brings a voodoo priestess from Princess and The Frog. There are a few conversations about how everyone in New Orleans has a voodoo priestess (we don't), while Mama Odie proceeds to bless the house and Rooms To Go bedroom set that hasn't seen any action in six months.
Later at the glittered dinner table, Meril gets free publicity for catering her dinner party and Tamica's son serves the guests, as Mama Odie peer pressures everyone into picking a tarot card. Jeff picks a card that makes a reference to family issues (like we all don't have them, am I right?) and it opens up a conversation about Jeff's estrangement from his parents over money. This is the first of many issues Jeff deals with in his post-professional football life.
That's if for episode 1. Now back to your regularly scheduled lives….