In New Orleans, whether you live here or you're visiting, we're all guilty of drinking way too much on the weekends. You're always able to stay up till 7am drinking daqs at The Saint, or end up at the pool table at F&M's. Unfortunately, as we grow older, we're not always able to roll out of bed and go about our day like we used to. For some of us, a hangover implies not getting out of bed till 2 and not being able to face the outside world for the entire day.
Thankfully, there are a few remedies to a NOLA hangover (or at least they'll help you a tiny bit):
Raising Cane's

Fried chicken is a gift from the gods. We could really eat it every single day, but then we'd have to work out for 5 hours instead of 1. Plus that Cane's sauce AND their Texas toast. YAS.
Dat Dog
Their heavenly bread will soak up all the alcohol from the night before. Get a side of bacon + ranch cheese fries. Trust us.
Pho

Oh, Pho! You bring us back to life every single time. Extra Sriracha please.
Po-BoyS
A Po-Boy filled with anything fried and a Diet Coke, a quintessential NOLA Babe hangover meal. Pass the Crystal Hot Sauce.
Chargrilled Oysters
Hot, cheesy, greasy and served with bread. Can't go wrong with chargrilled oysters, and yes – we'll need extra bread!
Unfortunately, being hungover limits the places you can go fetch food from – if you're even able to move from your bed/couch. So sometimes we have to rely on good ole' pizza delivery.
Now imagine a New Orleans where you're able to get more than just pizza to your doorstep…
Postmates to the rescue! The app that delivers ANYTHING from ANYWHERE – from a Box Combo from Cane's to your Walgreens essentials and even beignets from Café Du Monde is now delivering in NOLA.
How can you get the best of NOLA foods delivered to your doorstep?
Download the Postmates App
Sign Up
Use code BEIGNETBABE for a $50 Delivery credit
Enjoy!
Now, you're just a few taps on your phone away from curing even the worst of hangovers, babes.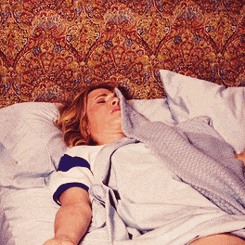 XOXO
Babes & Beignets
PS – Pedialyte helps too
This blog post was sponsored by Postmates