Whether you're in a committed relationship or your Bumble game is strong, we all eventually find ourselves looking for new date ideas. And yes, maybe you think eating a huge burger and fries isn't first or second date material. But, if they can't handle you at your burger eating, do you really want them around much longer? We think not.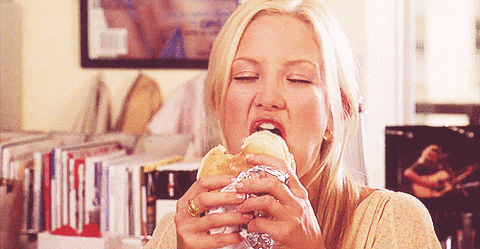 Although we're trying to stay healthy and fit for #bikiniseason, we're only human and every babe loves to bite into a burger every now and then. Well, it's the perfect time to go out with your favorite (or current) bro and check out some of the best burgers in town to celebrate National Burger Month (yup, it's a real thing!).
Here are some of our favorite burger spots; some of these even have killer specials,
Company Burger
Multiple locations
Throw it back to the 1950s and go for a burger + milkshake date with your boo at one of the best burger joints in America! Seriously, since they opened in 2011, no other burger in New Orleans has won more awards — locally and nationwide.
Hit up Company Burgers' Freret St or CBD location and bite on these tasty burgers, and don't forget your order of sweet potato fries. #ProTip: Start off your meal with their Rinds N' Pimento (homemade pimento cheese and rinds for dippin') #TODIEFOR .
Bayou Bar
2031 St Charles Ave
In the mood for a fancier date spot? Check out Bayou Bar at The Pontchartrain Hotel. Treat yourself and your significant other to Bayou Bar's (once a drinking den for both Sinatra and Capote) extensive whiskey and beer list, and of course, their 1&1 burger.

Bone marrow, hickory sauce, benton's bacon; this burger is a meat lover's dream! And don't forget to end the meal with the famous Mile High Pie #doitfortheinsta. If the date is going particularly well… you can then go to Hot Tin, their rooftop bar, for cocktails and the best view of the Crescent City.
House of Blues Restaurant & Bar
225 Decatur St
8 ounces of beef generously stuffed with cheddar cheese and topped with a tempura fried onion ring and house made pickles. For just 5 bucks!
Did we mention they also have $3 beers? The selection includes seasonal brews and favorites from tons of local breweries. The $3 craft beer special is offered during Happy Hour, Monday–Friday, 3-6PM. If ordered with the $5 Burger Special, the $3 price will be honored May 15-19 for lunch and dinner.
Perfect spot for a cheap lunch date. If it doesn't work out, at least you had a great burger and no one has to regret that they spent too much $ on the date 😜
The Bayou Burger & Sports Company
Multiple locations
If you're a sports fan (or your boo is), this is the perfect place to grab a burger, a few beers, and catch a game on their multiple TVs. Although their extensive menu has everything from tacos to milkshakes, you have to try the burgers! Why? The limit does not exist for the amount of options on toppings, cheeses & sauces to build your own burger.
#ProTip: Get the Four-cheese Buccatini wedge to share. It's basically a mac and cheese wedge, covered in more cheese. We're drooling just thinking about it.
Petit Lion
The Troubadour, 1111 Gravier St
If you haven't been to this chic all-day eatery at The Troubadour, you're missing out! The Petit Lion Burger ( $15 – available during Lunch) comes with American cheese, pickles, onions, and special sauce.
Want to check out more fabulous NOLA views after biting into this burger? Head up to Monkey Board, the rooftop bar at the Troubadour and sip on some Rosé or their signature cocktails. Best date ever? We think so.
Trinity
1117 Decatur St
Go for a romantic date in the quarter, babes! Take a bite out of Trinity's Executive Chef Michael Isolani's Wagyu Burger & Fries ($16) with Swiss, house made pickles, sautéed onions, iceberg lettuce and special sauce on a sesame semolina bun, you'll also get a complimentary glass of Canebreak Wheat Ale.
This special is available Fridays, Saturdays and Sundays, 10:30AM – 3PM, excluding Mother's Day on Sunday, May 14th. If you're not too full you can go for Beignets after 😉
There you have it y'all! Hope you get to bite into many burgers this month. And if you know of any other awesome burger spots or National Burger Month specials we missed please let us know in the comments!
xoxo