There comes a time in a babe's life when working for the paycheck just doesn't cut it anymore. Aside from being compensated properly (which is a struggle in this city and we could write a whole blog post just on that), it's important that you are fulfilled with what you do. After all, you spend 8+ hours a day in the office, 40+ hours a week, we don't even want to do the math on how many hours a year that is. If you hate your job, work in a toxic environment or you simply don't feel challenged anymore, it's always good to start exploring your options and advance in your career.
Network Like A Boss Babe
A few weeks ago, we shared with you our tips on networking in The Big Easy. This is a HUGE part of landing the job you want in New Orleans and in any city. We hate to break it to ya but it's not about what you know but who you know. The right relationships and the right referrals can put your resume at the top of the recruiting list.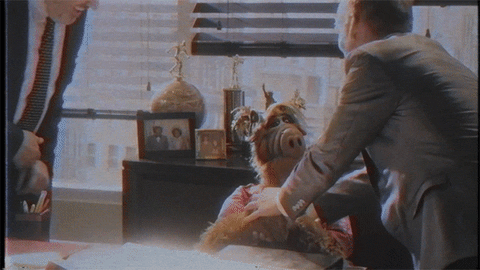 There are tons of organizations and events in the city that will help you mingle with the right people. They will be a bit daunting at first, but the more you go to them and the more people you chat with, the better you'll get at networking like a #bossbabe. Plus, these events usually have drinks, that will help you loosen up a bit and get a bit of #liquidcourage.
Important notes on drinking at networking events though:
DON'T GET HAMMERED. DON'T BE THAT GIRL – People will remember, people will talk and you'll blow your chances at being taken seriously.
Networking is not like swiping right on Bumble – DO NOT hook up with bros in your industry, bros you admire, or bros from a company you're dying to work for. Nothing good will ever come from that.
Keep Your Social Media Clean
When applying to jobs, and at all times really, you should keep a fairly presentable social media presence. Whether it's your Twitter, your Facebook Cover Photo, your Instas from last weekend, make sure they are an accurate representation of the badass and smart girl you are.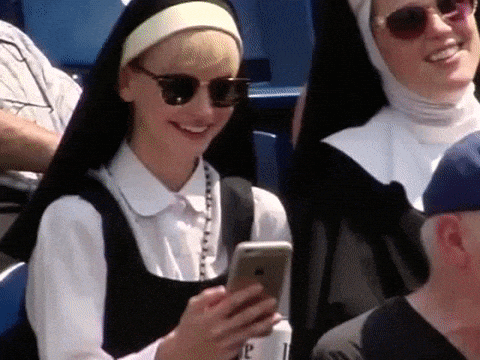 As social media and digital marketing pros, we know how easy it is to find someone's info online. And you want that info to be good! Recruiters, hiring managers and your potential future boss will most definitely look you up and they will pass on your resume if they don't like what they see.
#ProTip: If you're not sure if you can keep your social media 100% clean, while applying or interviewing, make everything private or change your settings to "Only Me".
Kill It With That Cover Letter
Okay, so the big moment is here: sending that application. Before that though, you need to make sure you have a killer cover letter.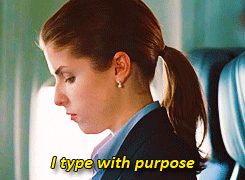 Remember, if the position you're applying for sounds awesome, there's probably 1000 other people who think it sounds awesome as well. How will you stand out from the crowd?
Our advice,
Personalize it for each job and triple check before sending
Be genuine, let your true self shine through your cover letter
Keep it short and sweet, 3-4 paragraphs tops. You'll have the interviews to tell them all about you
Have 2-3 people in your similar industry or in HR read your cover letter before you send it in. It's always good to have a fresh pair of eyes give you their take on your cover letter
Don't have any typos
Relate your experience to the job you are applying to. Tell them how what you've done in the past will help you rock this role
Ace The Phone Interview
Ahhhh they want to talk to you! This means you killed it with that cover letter, you're welcome😜. The phone interview is crucial for advancing in the interview process and it is the EASIEST to ace. Why? It's basically like an open book test, no one is looking at you so you can have the job description, the company website, and your resume right in front of you.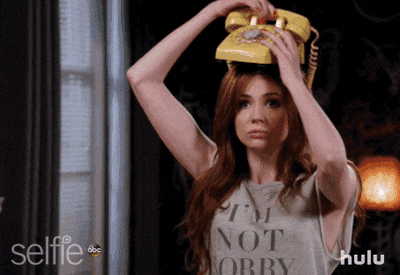 If you tend to panic during interviews, this is a good time to have some answers drafted or written out to help you kill it.
#ProTip: Use the words in the job description to describe your past experience. This will let them know that A. You actually read the description and B. that you're a perfect match for the role!
Look The Part
If you aced the phone interview, chances are you'll be getting an in-person interview request in no time. When dressing for this interview, make sure you look the part. What do we mean by this? Your outfit should show them 1. that you are a true professional and 2. that you fit in with the company culture. So, if you're interviewing at a tech company run by millennials, don't wear that pantsuit that makes you look like a 40 year old. On the other hand, if you're trying to land a job in finance or a law firm, don't show up without a blazer.
Research Research Research!
We're not just talking about researching the company and what you would be doing, we're talking about researching the people you'll be interviewing with. Look them up on LinkedIn, look them up on Twitter and follow them, maybe even like or RT something smart they said 😉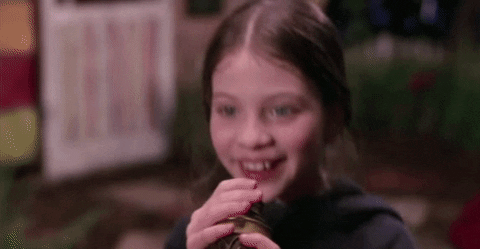 Check if you have any connections or friends and common that can put in a good word for you. Just don't get too creepy with it..
Don't Forget The Thank You Notes
Don't forget to follow up after the interview and send a thank you note. This applies to both after the phone interview and the in-person ones. Thank the interviewer for their time and let them know that you would be a great fit for the company. Keep it short and sweet. Bonus points if you send a hand written thank you note, and depending on the job you can even get creative with it.
We hear a NOLA Babe landed a fabulous job at a New Orleans Top Places To Work by sending a thank you note along with some mini cupcakes. (Just don't ever do the donuts + resume. That's been way too overdone 🙅🙅🙅)
Now, #bossbabes, make s*it happen!
It's time to get out there and land your dream job.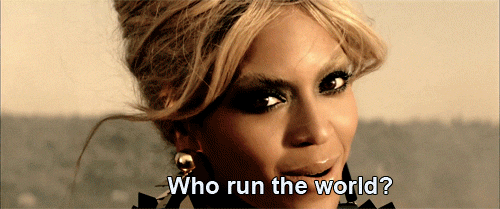 XOXO
PS: Got more tips on landing your dream job? Please share them in the comments!