In New Orleans, we rarely ever stop. Our calendars are filled with events year-round, and with the passing years these events just keep getting better and better! Mardi Gras kicked off our year, and we hope you're recovered and ready to party some more.
BUKU Music + Art Project is just ONE week away! The festival, now in its sixth year will go down at the fabulous Mardi Gras World on March 10th & 11th. We love, love, love BUKU because it's a music festival unlike any other we've ever attended. This year, it'll be bigger and better than ever.
If you've never been to BUKU Music + Art Project , or if you're still on the fence on whether you wanna go this year, we're here to tell you why you absolutely cannot miss it.
The Lineup, Duh
Staged at Mardi Gras World, within the heart of the Big Easy, both days are filled with fantastic artists that will perform across multiple unique & intimate stages set along the Mississippi River.
We're most excited to see deadmau5, Travis Scott, Zeds Dead, Tycho, Vince Staples, Nina Kraviz, Lil Dicky, Cashmere Cat, Lil Yachty, and ahhhh, so many more!
Check out this year's full line up and schedule:


But, It's More Than Just Music
BUKU is an art project itself. At the festival, you can witness a Live Graffiti Gallery where 14 New Orleans artists will participate in the live art presentation and each create 10×8 ft panels.
These will be auctioned at the end of the festival with proceeds benefitting Animal Rescue New Orleans (ARNO) and Upbeat Academy Foundation, a program for at-risk New Orleans youth that offers career development and education in the essential technical and creative skills involved in the production and performance of hip-hop and electronic music.
This presentation is unlike anything else you'll find at any festival in the country. How awesome is that?!
The Awesome Venue
Mardi Gras World is a pretty awesome venue no matter what the event is. Not only is it the place where most of the fabulous Mardi Gras floats are born but it also has a very versatile vibe.
BUKU has two main stages: the Float Den and the Ballroom inside of Mardi Gras World. These two stages inside the MGW warehouse have a industrial and funky feel. The other two stages are both outdoors. The Power Plant, which overlooks the Market Street Power Plant, has a mysterious (and even creepy vibe). The contrast of the music will make it a very cool stage to be at, especially at nightfall.  The Back Alley stage, has a spectacular view of the Mississippi River and the Crescent City Connection. A great place for your BUKU insta 😉
Whether you're indoors, outdoors, dancing the day and night away, or looking at the art presentations, you'll always feel that BUKU vibe that's so different from that of any other festival.
The Food
One thing that makes festivals in New Orleans so different, aside from the fact that this is the best city ever, is the food!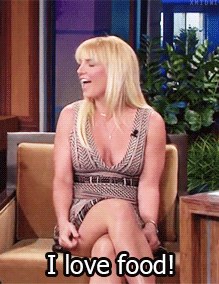 Get ready to eat some great grub at BUKU y'all (for those joining the #MarchDetox there's healthy options too!) ,
 Pizza Nova
Jalapeno Corn Dog
Mexi Grill
Any O'Cajun
Bratz Y'all
Choice Burger
City Greens
Efe's Fine Food
Umami Bites
The BUKU Late After Parties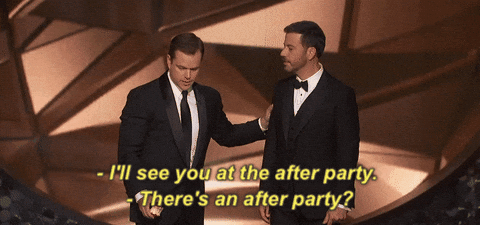 The fun doesn't end at the festival. Get more music & more BUKU at BUKU Late. This annual series of late night after-parties at various venues around NOLA following the main event on both Friday and Saturday.
Tickets are priced at $35 for General Admission and $50 for VIP. (tickets for BUKU Late are independent from festival tickets Get them here: www.thebukuproject.com/buku–late)
Experience The 'Kulture'
Like we said before, BUKU is so much more than music, it is also a great way for recent transplants, tourists, and all you NOLA lovin' Babes to experience true New Orleans Culture.
BUKU has become a celebration of the creative, funky subculture of The Big Easy. At the festival, you'll see dozens of authentic street performers, musicians, artists, interactive exhibits and other awe-inspiring special moments.
Also, BUKU doesn't end too late at night, so you can get out there and explore a little bit more of what NOLA has to offer (hint: more amazing food, booze music & fun).
By now you're probably going to thebukuproject.com and buying your ticket to attend this awesome festival in NOLA. But just in case you need a little bit more convincing, check out the 2016 after movie.
Say no to FOMO and go to BUKU! See y'all there!
XOXO