Bourbon lovers rejoice! NOLA's first-ever Bourbon Festival kicks off this weekend and it's sure to be the newest can't-miss event of the month. We bourbon-drinking babes go crazy for festivals like Boudin, Bourbon & Beer in November, but it's about time Nola started a festival solely dedicated to the South's most famous beverage.
The best part is, this event isn't just for bourbon aficionados. With grand tastings, entertainment, seminars, shopping, bites from Nola's best restaurants and more, there's really something for everyone. If you still need some convincing, we've rounded up the top reasons you need to add this inaugural festival to your weekend plans stat!
Sip on Exclusive Pours
Over 80 of the country's best distillers and bourbons can be found at the Grand Tasting events on March 24 and 25 at the Sugar Mill. While we certainly won't be sampling them all, you're sure to find a new favorite. Take a break from all the fun and be sure to check out the food, live music and even get your shop on at the "Bourbon-inspired" market. Check out all the sips here. 
Geek-Out on All Things Bourbon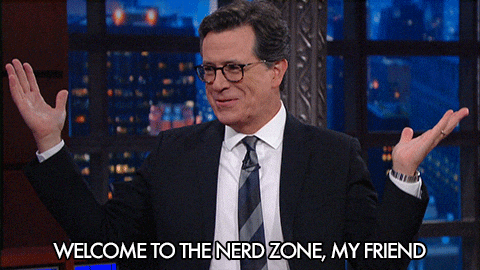 On Saturday, March 25, the Marriott will host the Bourbon Seminar Series, where topics like bourbon heritage, distilling and food pairings will be discussed by experts throughout the day. You can find us unleashing our inner mixology nerd at the Bourbon and Food Pairings session, and at the Bourbon Street to Bourbon Country seminar mapping out our next road trip. There's even a "Women in Bourbon" discussion that we're totally pumped about!
Snack on Small Bites from Nola's Hottest Restaurants
As if tastings of over 80 different bourbons from across the country isn't enough, the Grand Tasting will feature some of our favorite local restaurants. Kenton's, Maypop, Primitivo, Cochon, Galatoire's 33, Dick & Jenny's and more will be serving up killer food to complement the awesome pours. Get the full restaurant line up here.
Booze For a Cause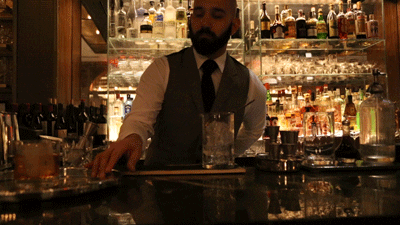 In true New Orleans fashion, we'll be partying for a great cause. Bourbon Festival will donate 25 percent of ticket sales to St. Michael's Special School, the Catholic school that serves special needs children and adults of Greater New Orleans. A commendable effort that already has us laying out the welcome mat.
Enjoy Pre-Festival Dinners
The spirited weekend starts on Thursday, March 23 with a lineup of pre-festival dinners hosted by several local restaurants throughout the city. The Legends of Bourbon dinner series pairs distillers with restaurants for a night of bourbon-inspired dining.
Grab your bourbon-loving babes and come out this weekend to welcome NOLA Bourbon Fest! The festival will run March 24-26, with its headquarters at the Marriott-Convention Center, 859 Convention Center Blvd. Tickets can be found here.
Cheers!