Christine, Founder & Director of GrrlSpot – a monthly pop-up queer & lesbian bar in New Orleans – is here to tell y'all where the hottest Pride events you cannot miss this weekend are!
New Orleans Pride is upon us, and there is a whole calendar of happy gay events for the LGBTQ's among us, and our allies.
Chances are, the events you've heard about are exclusively organized by the "Official Pride Committee" – a group of guys who are mostly interested in planning events for other guys. But, the best pride events are community organized events, the ones you won't find on the "Official" Pride website or social media. So, here's your guide to the hottest events of pride weekend, (both "official" and "unofficial).
Friday
Greetings, From Queer Mountain
The pride edition of this monthly LGBTQ storytelling showcase will not disappoint. The theme is "bounce back", and 5 storytellers will share their tales of overcoming obstacles, beating the odds, and coming out on top.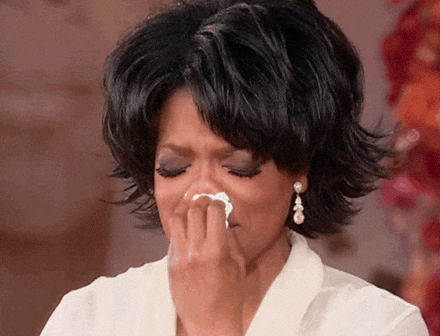 You'll laugh, you'll cry, you'll be inspired. Go for the happy hour at 6:30 and stay for the stories at 7:30. For more info visit the Facebook event.
Fired Up!
This weekend is the debut of this pride kickoff party, an "official" pride event. Fired Up! is a self-described "non-binary queer dance party", at Castillo Blanco Art Studios in the Marigny. They've lined up a program of performers and DJ's, and encourage guests to dress in costume, leather, or come as you are! 
Saturday
Saturday is THE BIG DAY ! You can't miss out on any of these,
New Orleans Pride Parade
One of the weekend's main events, the Pride Parade, starts at Washington Square Park at 7:30 pm, and marches through the French Quarter. Dress up, have a drink (or 10), and enjoy one of our city's most iconic parades (It's also Louisiana's largest LGBTQ parade) .
See y'all on the parade route ❤️ 💛 💚 💙 💜
Rouge
And then, the after party.
The biggest dance party of Pride Weekend is "Rouge", at House of Blues, starting at 8pm. Rouge is a red-themed dance party just for the ladies. This annual parade viewing and post-parade dance party is organized by ME (aka GrrlSpot). Proceeds will be donated to the New Orleans Family Justice Center, to help families and LGBT victims of domestic violence. All are welcome, though to keep a safe space, every cis-male must be accompanied by a queer-identified lady.
DON'T FORGET TO WEAR RED!
For more info check out our Facebook event.
Sunday
Sunday, we recover. We go to The Country Club for drag brunch, and nurse our hangovers with mimosas and drag queens…
because what better remedy could there be for a Pride Weekend in this fabulous city?
Have a wonderful Pride Weekend Babes, Bros, Girls, Gays, and the rest of the LGBTQ Community & friends!
❤️ 💛 💚 💙 💜 Till next time, Babes! ❤️ 💛 💚 💙 💜
PS: You can also find GrrlSpot on Instagram, Twitter, and at grrlspot.com